I want to revisit a few points I have made before.
First, with regard to definitions. A liberal is someone who values individual liberty for every single individual, everywhere. Liberals believe that rights belong to individuals and that collectives ~ groups like communities and religions and the state, itself ~ have duties but not rights. Thus, liberals are very wary of group rights, including, here in Canada, for example, minority (or majority) language rights. Most liberals oppose, for example, Québec's language laws and the proposed Bill 21 and most liberals are suspicious of much of the Canadian Constitution of 1982.
The opposite of liberal is NOT conservative, it is illiberal. Likewise, the opposite of conservative is NOT liberal, it is progressive.
For a whole host of reasons, many of which I have explained in the past, Canadians tend to skew towards the Progressive/Illiberal part of the political area.
I believe there is room on the Canadian political playing field for four major, national, political parties:
One on the progressive and illiberal (statist) 'left;'
One on the conservative and illiberal 'right;' and
Two in the liberal centre ~

One skewed towards the progressive left, and
The other towards the conservative right.
I think the Red party has the greatest chance of appealing to the largest plurality of Canadians (who are skewed to the lower (illiberal) left) and when the Orange is weak and when the conservative parties split the liberal/conservative vote then then a Red party government is the most likely outcome, as it was for nearly 70 of the 100 years of the 20th century and for more than half of the 21st, to date.
It is possible to change the Canadian political culture but that will be a long, slow and painful process.
But, for now, while we have a four party system it doesn't look much like the one above. Instead, it looks more like this: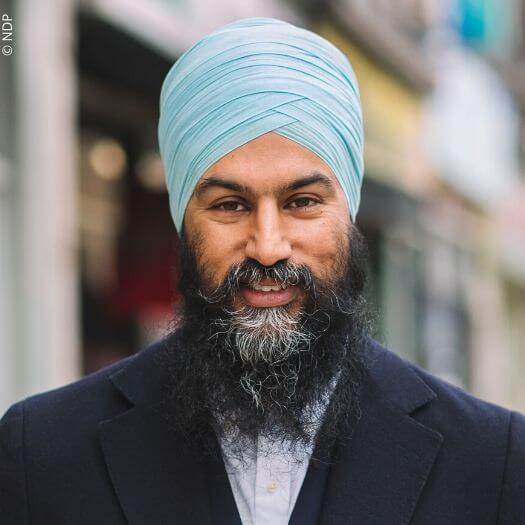 The reason why most Canadians voters skew down☟to the illiberal zone (2nd graphic) is that Québec, with 20+% of the population , is the most illiberal political jurisdiction in North America. The federal Bloc Québécois and the provincial government in Québec are both committed ro trampling on the fundamental rights and liberties of individual citizens just because they are not pure laine Québécois or Québécoise. No liberal would ever want to do that. The need to compete for a share of Québec's 78 (of 338 (23%)) seats forces even otherwise liberal politicians like Jagmeet Singh and Erin O'Toole to abandon their liberal values and pander to the illiberal Québécois and Québécoise voters who hold morally worthless ethnocentric values above all else.
We are not going to change Québec. Its political culture is based on the well founded fear that the French language is declining, steadily and irrevocably, in North America. The people of Québec are fighting hard to slow the rate of decline; one cannot really blame them. The only way they can imagine to make French more attractive is to make its use compulsory and that means trampling on the individual rights of their fellow citizens. Québec's innate illiberalism is a feature of Canada, some might call it a flaw, but I think that's unfair.
I believe there is a "sweet spot" in Canadian politics where the NDP and BQ stay about where they are, each providing a natural "home" for Canada's most progressive and least liberal voters. The broad political centre should be fought over by two parties, each more liberal than illiberal but 'divided' by the extent to which they espouse progressive versus conservative values. This graphic shows what I mean:
How do we get there?
The BQ and the NDP have the fewest problems. They are, both, about where they should be but each should, probably, be a bit bigger in terns of seat count. For both parties that means differentiating themselves from the Liberal Party which has been, for the past decade or more, trying to become more like both of them.
The Conservative Party must move towards the centre AND, simultaneously, it must become more liberal. That may mean losing some seats in Québec. Erin O'Toole has been trying to make the party more centrist but, in his quest to win more seats at any cost, he has FAILED to make it more liberal. I think that, for now, the party is in safe hands if it keeps Erin O'Toole as leader. I believe it would be short-sighted and foolish to dump him, now.
There is room, I believe, for another, small but significant party that is even more liberal than the Conservatives and a bit more conservative, too, in that it will respect the individual rights of social conservatives to practice and preach their values even though, being liberal, it will oppose imposing anyone's values on anyone else. That party can, I suspect, also have a Western/rural orientation. I'm using Michelle Rempel-Garner as a potential "face" of that new party because she is a bone fide liberal AND she is a Western-Canadian nationalist, too.
My new model, then, looks like this:
The political landscape, for the next century, should look like this:
The biggest problem is faced by the Liberal Party. They have drifted too far away from the real centre. Because, ever since about 1890, their base has been in Québec, and they have flirted, more and more, with illiberalism. Prime Minister Trudeau is, likely, the least liberal leader of any political party since Confederation. The problem is that Québec is becoming less and less and less valuable. It now has 24% of Canada's population, but in 20 years it will be 22% and then 18%. The late Professor Michael Bliss said, 20 years ago, that there is a "fault line" along the Ottawa River. Everything East of that line (Québec and the four Atlantic provinces) is "Old Canada," he said, and it is stagnating and entering a long term, steady decline. Immigrants the source of ALL of Canada's growth and prosperity don't want to go there. They, and many "Old Canadians," too, want to go West, to "New Canada" (Ontario and the four Western provinces). Canada's future is in Professor Bliss' "New Canada;" the Liberal Party has tied itself to "Old Canada." The Liberals must woo "New Canada" and to do that they must become more liberal.
The reality for all parties, is this:
Right now, in 2021, the Liberal's base in "Old Canada" (109 of 338 seats in the House of Commons) stands them in good stead because they also dominate in Ontario's big urban centres and inner suburbs and in Greater Vancouver (100± seats in all). But, as "New Canada" grows and "Old Canada" stagnates and shrinks the issue will become: who dominates in most of "New Canada?" The answer to that question is also the answer to: who will govern Canada for most of the 21st century? The long term prospects for the Liberals are not as good as they should be.
I believe that the Liberal Party needs to dump Justin Trudeau ~ I suspect that some very, very senior Liberals are scouring the market, right this minute, looking for a well-paid, do-nothing job for Justin Trudeau in New York or Geneva or, perhaps, in Vienna, Paris or Rome. It must be a nice, gentle, respectful dump, but it needs to be a dump all the same. I do not believe the Liberal Party can begin to reshape itself, as it certainly needs to do, until it is rid of Justin Trudeau and a good deal of his father's legacy, too.
That leads me to my "dream team" for Canada's four main, national parties as they compete in my "sweet spot" where 90+% of the voters are. My guess, for, say, 2025/2030 or so is something like this:
I know that Avi Lewis, bearer of one of the great names in NDP lore didn't impress enough voters when he ran this year, but his wife, the author ands activist Naomi Klein might exist voters more. I believe that Celina Caesar-Chavannes is itching to re-enter politics and I also believe that she would make an outstanding Liberal Party leader. I'm pretty sure that Caroline Mulroney is running hard for something. Is it to lead the Ontario PC Party and become premier of Canada's largest and richest province or is she getting ready to run for the leadership of the Conservative Party of Canada? While I am certain that there is room on the spectrum for a liberal Western Canada Party, I'm not sure that the political will to build it is there. But, if it is then Michelle Rempel-Garner, a signatory of the Buffalo Declaration, would be a good choice to lead it.
I think Canada is ready for such a "dream team" of political leaders, don't you?