During most of 2020 the Canadian media was fascinated by one thing: how poorly Donald Trump's USA was doing at managing the COVID-19 pandemic. Compared to the GOB ~ the Great Orange Buffoon ~ Canada's Prime Minister Justin Trudeau's response looked positively … well, if not good ~ compared to, say, Australia or South Korea ~ at least minimally acceptable, which, for Justin Trudeau is very good, indeed.
Of course, now that the GOB is gone, the media* are taking a slightly different, somewhat more honest look at things and Justin Trudeau is seen to be what he really is …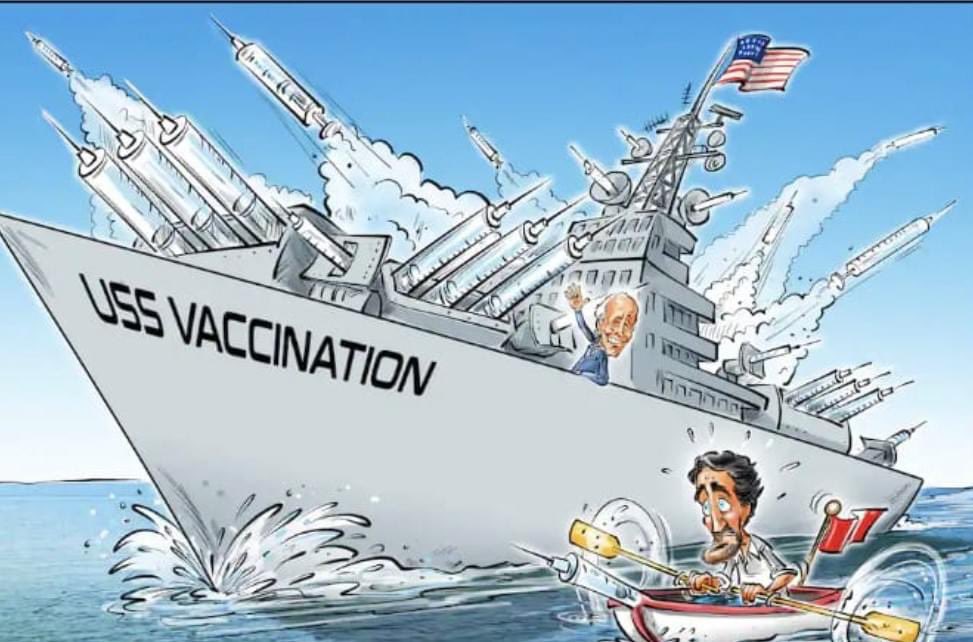 … pathetic.
—–
* I thank Conservative MP Pierre Paul-Hus for the image, which he posted on social media, but he did not say where he found it and Google has not been helpful.