… to President Joe Biden and to Vice President Kamala Harris on their formal inauguration: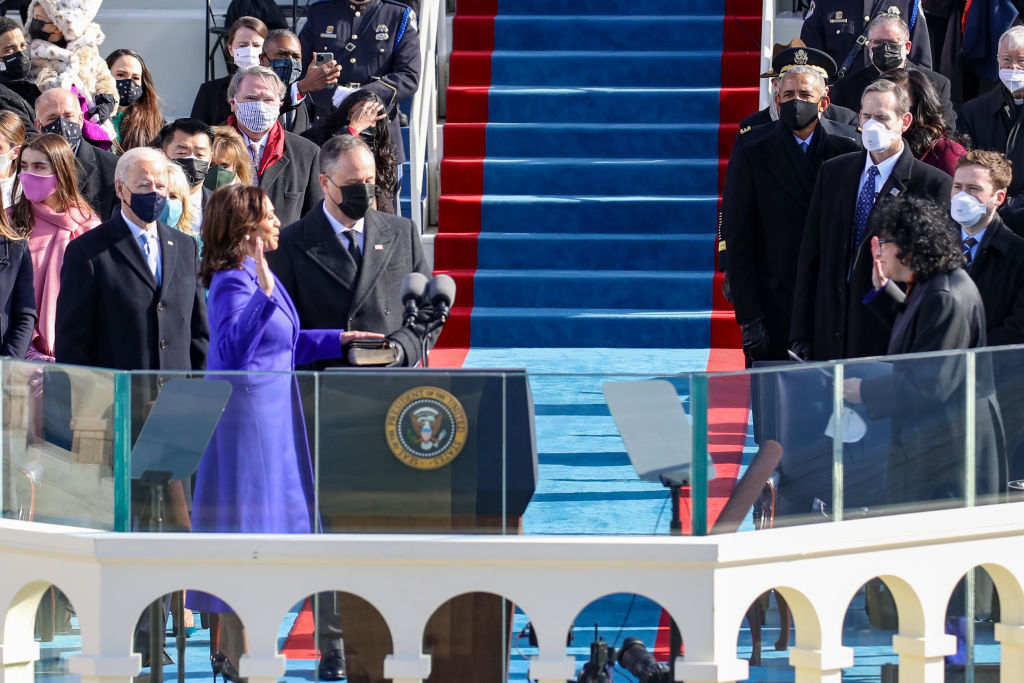 I, like, I hope, the overwhelming majority of Canadians and billions of people around the world wish you and America well.
Congratulations, also, to all those ~ officials, police officers and soldiers ~ who ensued that the "peaceful handover of power" was, indeed, peaceful.
But we all know that the deep divisions what were evident in 2017, when President Trump was inaugurated and that were seen in November when more than 74 million Americans voted for him, despite his very spotty, to be charitable, record and deeply flawed character, and were on display again, just two weeks ago when thousands stormed the capital …
… are still there. Those divisions make America's century-long leadership of the West suspect. The other members of the West, from Australia to the United Kingdom will not just accept American leadership. It has to be earned, as it was by Presidents Wilson, Roosevelt, Truman, Eisenhower, Reagan and Bush. We trust, Sir, that you, both of you, are up to the challenge of uniting your own country so that you can keep the West united, too.