Back in the Spring I said that "Premier Ford has stepped up, during the COVID-19 crisis, to become 'Captain Canada.' His instincts and his "everyman" approach are exactly what Ontario, and, indeed, all of Canada needs today. Premier Ford understands the fears and hopes of the truck driver and grocery store clerk and the hospital nurse. He understands the worries of those who have lost their jobs because he, very correctly, declared a state of emergency in Ontario. He understands because he is a sort of "everyman." He's the exact opposite of the followers of the Laurentian Elites and of the 'Charter Canadians' who make up too much of the base of the Liberal Party of Canada. He's a white, male, Anglo-Saxon, suburban Ontarian. He can take an "everyman" approach because he is like "everyman," or, at least, he's something akin to "majority-man." He speaks for many of us, Asians, Blacks, Catholics, Daoists, English, French … he's like us all. He's the polar opposite of Justin Trudeau, Mélanie Joly, Chrystia Freeland and …." so on. I stand by all of that. In April Premier Ford was 'Captain Canada' and the whole country, not just Ontario is in his debt him because he stepped up and made the tough choices when Prime Minister Trudeau could not, perhaps could not ~ perhaps because he lacks the moral fibre, perhaps because unseen hands are pulling his strings.
Then I saw this on social media:
Premier Ford is getting a lot of bad press these days and a lot of it is deserved. There were a lot of things that could have and should have been done in the summer. We were warned that a second wave (and maybe more) was coming. Our hospitals and long term care homes did not get the support that some needed. Ontario did not challenge the federal government to get it off its arse and do its job at e.g. Canada's largest airport.
Then when the second wave hit harder than expected the guidance, including the current lockdown, was inconsistent. The decision, for example, to delay the lockdown until everyone had finished their holiday shopping at Walmart and Costco was indefensible. It looks like he is supporting the big box stores just as small shops on every city's and town's Main Street were closing. Many Ontarians, me included, and a lot of commentators don't understand.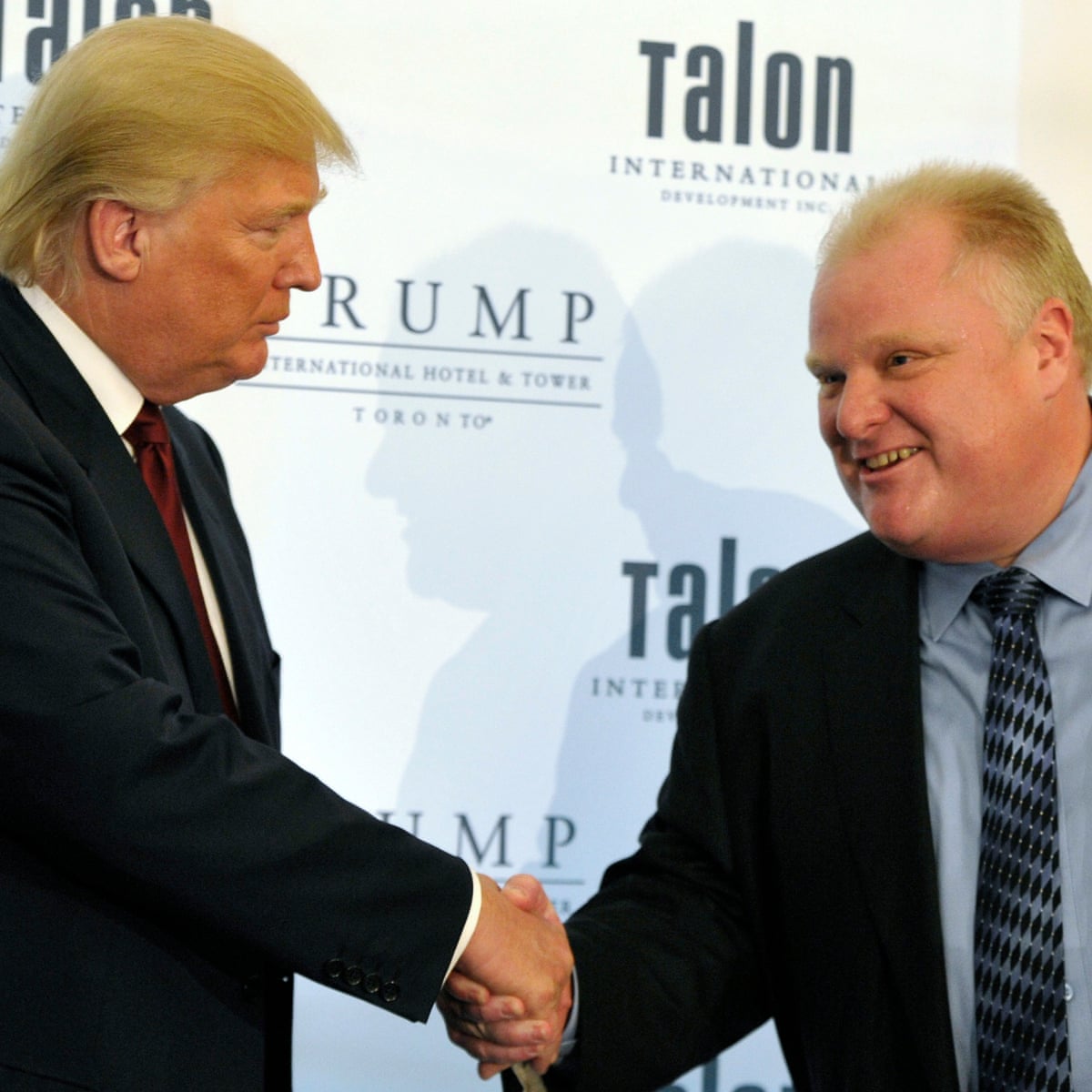 I don't know if Doug Ford has political ambitions beyond Ontario. I hope not. But there is a wing of the Conservative Party for which Stephen Harper, Rona Ambrose, Andrew Scheer and Erin O'Toole are all too Liberal. This wing is not interested in governing, it just want to beat one political drum … but it is inchoate and no one is calling the tune. The premier's brother, the late Rob Ford, former mayor of Toronto was, probably, one of its heroes; Donald Trump certainly is. This wing doesn't stand for anything, it is just against everything that even hints at moderation.
I think it may have been the late Alberta Premier Ralph Klein who suggested that the secret to Canadian political leadership was to figure out which way the mob was headed and then dash out front to lead it there. I have a sense that this is how Premier Ford sees it, too. He seems to me to be a populist without a cause, unlike Premier Klein. The wing of the Conservative Party that likes him is not impressed by his handling of the COVID-19 pandemic, in fact he is losing ground with them, I think. The people who want him to move to the federal arena are those who, for example, don't like the "rule" that says that a serious contender for the office of prime minister of Canada must speak passable French.
I do not think that Premier Doug Ford is Rob Ford lite. I think he is, more-or-less, "like "everyman," or, at least, he's something akin to "majority-man."" I think he was 'Captain Canada' back in April; it might have been his best moment in public life and few others were of the right "type" to play that role … certainly neither Rob Ford nor Justin Trudeau could not have done it, even if either had been so inclined. But I'm not convinced that he is the best man or even the right man to lead Ontario back from the pandemic. I think he has many of the right "gut instincts," but I also believe that too many of his instincts are wrong.
In fact, I think that the right thing, the best thing for Doug Ford to do, later this year, when the vaccination programme is in high gear and the province is opening-for-business again, and after he has relieved Rod Phillips for displaying the kind of self-entitlement we normally associate with Justin Trudeau, is to say "I did my best. I know it wasn't perfect but, believe me, it what I though was right at the time. But I'm tired and you're probably tired of me. I'm stepping aside …"
… There are manny excellent people, in his cabinet, in his caucus, in his Party who are ready, willing and able to replace him. He should urge Ontario PCs to pick a good one and urge Ontario voters to return the PC party to office at the next election because, despite his own missteps, he did the right things, mostly, and he did them the right way, usually, because he always had Ontario's best interests at heart.
I have no doubt that Premier Ford is, literally, exhausted. He has earned a rest and he should retire, this year, and his province and the nation should heap honours upon him for the job he did. He was 'Captain Canada,' just when we needed him. We should never forget that.