Editorial cartoonist Sue Dewar got it right (almost three months ago) drawing in the Toronto Sun: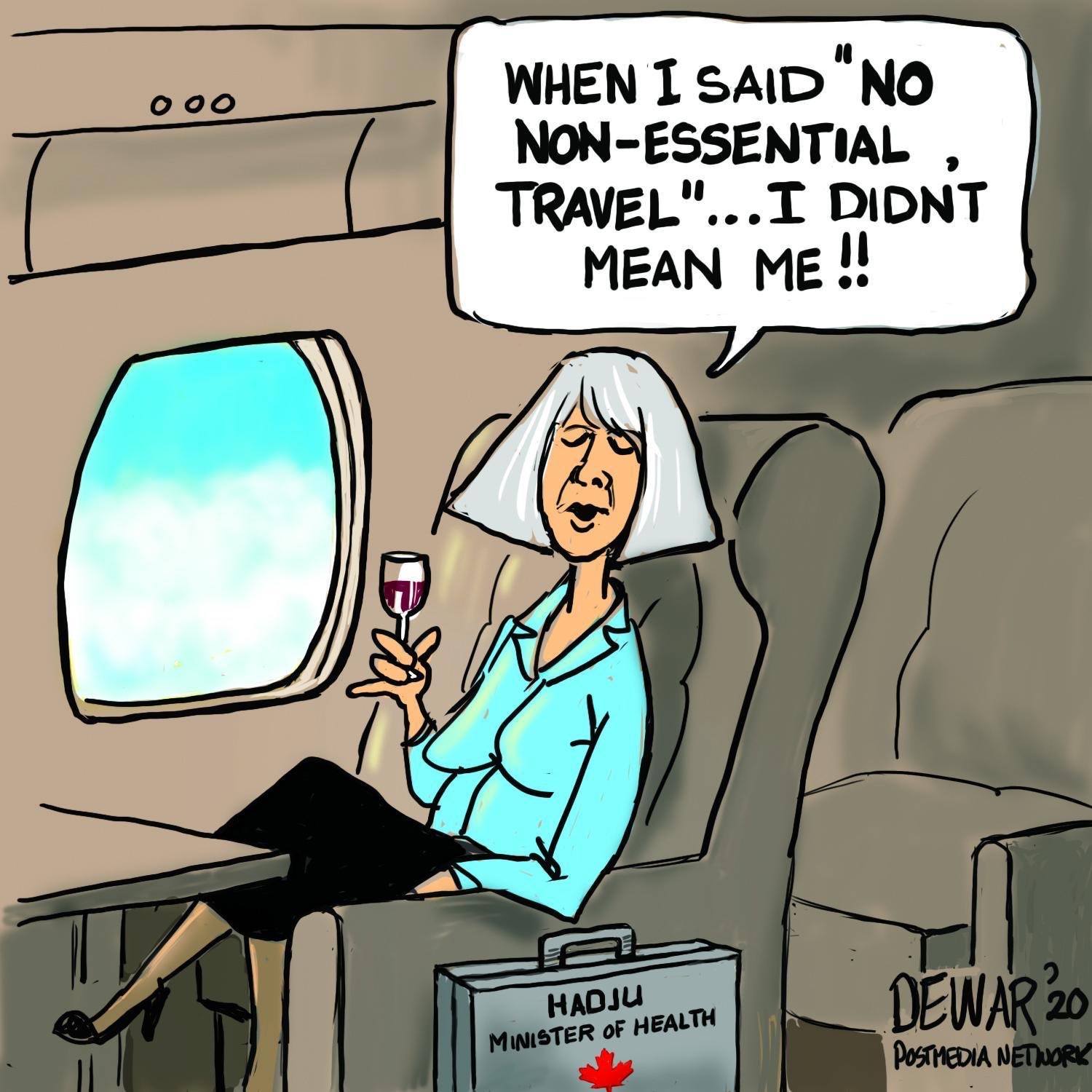 We have since learned that we taxpayers shelled out $73,220 to jet Health Minister Patty Hajdu home for weekends in Thunder Bay even as her department was telling us to avoid non-essential travel. And now she is reported to have avoided "masking up" in an airport:
Her supporters claim there is bag of food there … somewhere …
… and perhaps there is, or perhaps it's just a gift bag, but she sure doesn't appear to be eating, does she?
In any event, Minister Hadju has embarrassed herself often enough that the calls for her resignation should be heeded.