… and Conservative leader Erin O'Toole, vey correctly (and very smartly, politically) reminds us that: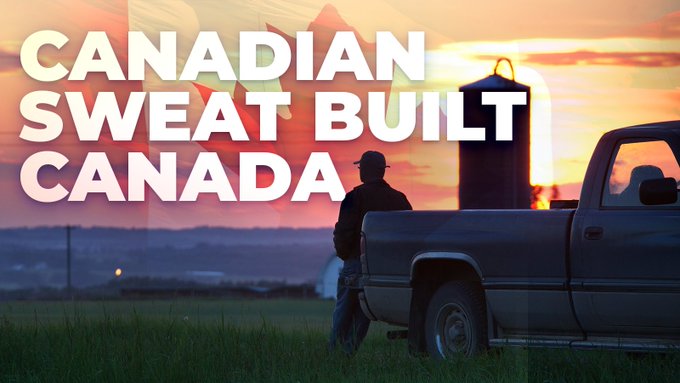 It's true … and it is appropriate that we thank Canadian workers and farmers and all who built Canada. But let's also remember that it wasn't just sweat and toil … please don't forget that tears and blood built Canada, too:
We have paid a fearsome price for the country we share and for the life we each have in it ~ a life of individual freedom and democracy for all. Let us honour those who have built Canada with their hard work; and let's never forget those who made it possible for them to work in peace and freedom.
Pro Patria