I fully supported the decision to lower our flags in honour of the indigenous children whose graves were lost. It is important to remember that they weren't hidden mass graves; they were small cemeteries with wooden grave markers and, over the years, they fell into disrepair; there was no attempt to hide the fact that these poor children died in "our" care; what the lost graves showed us was that "we" didn't value those indigenous children the way "we" valued "our own." Lowering the flags was, and remains, a suitable symbol of our sorrow for "our" actions, for "our" failure to keep "our" word to our fellow Canadians.
The "we" and "our" is important. It's probably true that almost none of my readers had anything to do with residential schools but we (almost) all sprung from a society that broke its promises to our First Nations.
But the decision to leave the flags at half staff for so long risks robbing has robbed the act of meaning.
Prime Minister Trudeau: Raise the flags!
Governor General Simon: please establish some clearer guidelines for flag etiquette. For one thing, tell your officials that the flags at the National War Memorial (and other official cenotaphs) will be lowered, for a prescribed period ~ while the "court is in mourning" is, I think, the right time ~ ONLY at the death of the sovereign or a serving governor general and, on 11 November, from dawn until the "rouse" is played shortly after 11:00 AM.
At all other times, no matter what, those few flags should always be a full staff. No one, other than our sovereign, not a prime minister, not children whose graves were lost, not murdered women, are in need of an honour equal to that which we pay on our war dead.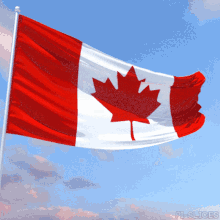 Raising the flags will not dishonour the dead. Raising the flags should encourage Prime. Minister Trudeau and his government and, indeed, all of us to get on with the job of providing redress for the fact the "we" broke faith with our fellow Canadians. Raise the flags, Prime M insister. It is well past time.